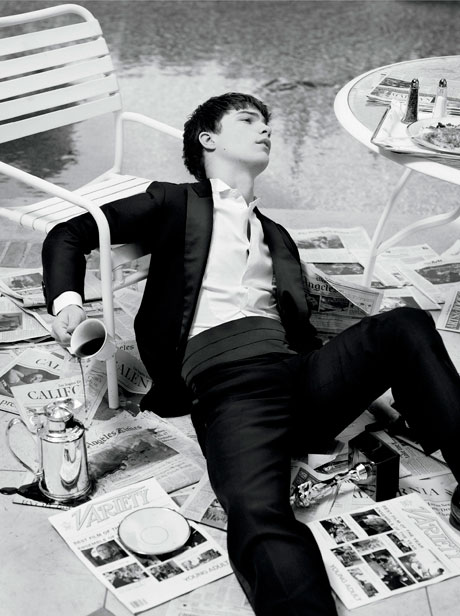 VMAN: Who represents masculinity to you? Who's your male icon? Who's your personal hero?
NICK: Albert Einstein. All three. He lacked physical strength but excelled with the power and the discipline of his mind. He saw the world as new every day of his life and spent his entire time on this earth trying to improve it. That's masculinity. That's an icon. That's my hero.
I'm sure all of you TWILIGHTers are dying over this dreamy cover of Robert Pattinson on AnOtherMan Magazine November issue(s). I first saw this cover two weeks ago at Colette in Paris. I regret not buying it! This is one of those classic iconic photos you see of actors. Very James Dean!
Robert was photographed by former designer and creator of Dior Homme, Hedi Slimane.